The New Source Of Vending
Where Locations Are Never A Problem
The New Source In Mining Bitcoin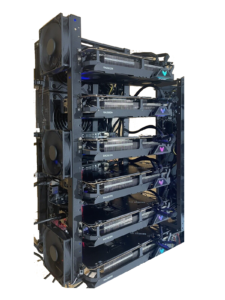 With The New SourceMo Celebrity Miners


Discounted Price For AATAC $4,300
CryptoNewsZ...(Jan 6, 2023) predicted that Bitcoin would begin it's journey
in 2024 to US $78,000 on average where the maximum trade value would be US $85,000.
Our SourceMo Celebrity Mining System is engineered to generate income everyday.
Our flagship farm of SourceMo Celebrity Miners will create a turnkey passive income. Please inquire on starting your own mining farm which will create a turnkey digital income to secure your future.
Our Five (5) SourceMo Celebrity Mining Platform allows you to Create a Passive Income. Move your business into the future with the Blockchain and no excessive merchant fees.

(EXCLUSIVE PRICE FOR AATAC MEMBERS!)

Others have made 40% to 4,000% on Bitcoin Your time is Now